Divorce is never easy.
Life is full of unexpected events, sometimes including the breakup of a marriage. Divorce can be a trying and difficult time for all parties involved. During this turbulent time, it is critical to ensure your financial security through careful and deliberate planning. Knowing your options will help safeguard your new life ahead.
We understand that the ending of a marriage can create a number of emotional and financial challenges. There are often difficult issues that must be resolved. It is very important to consider the financial realities of divorce before, not after, the final papers are signed. Successfully creating two households from one requires a skilled and steady approach, designed to meet the needs of your children, yourself and your future.
That's why it's in your best interest to begin immediately to create your new life plan. To guide you on your journey, we provide the Circle of Support™, led by Barbara Shapiro, CFP® Certified Divorce Financial Analyst. Your Circle of Support works closely with you and/or your attorney to provide financial information and strategies that will help facilitate a fair and equitable settlement. The Circle of Support continues after divorce is finalized with services that may even include a life coach to help you transition to your new life.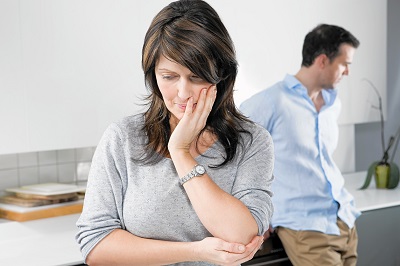 Circle of Support
The HMS Financial Group Circle of Support, led by Barbara Shapiro, CFP® Certified Divorce Financial Analyst, will be your advocate. We work closely with you and your attorney to lay the financial groundwork for your transition from marriage to your new life. The Circle of Support can make it possible for you to have confidence and peace of mind as you move forward.
Even if your divorce is amicable, your spouse may have retained a highly qualified attorney and a financial advisor. You deserve the very best financial advice to ensure that you receive a fair and equitable settlement. We strive to meet every challenge as we guide you through the divorce process and help you plan for the future.
With the Circle of Support on your side, you will receive professional accounting, tax, and asset management advice.
Circle Of Support Before & During Divorce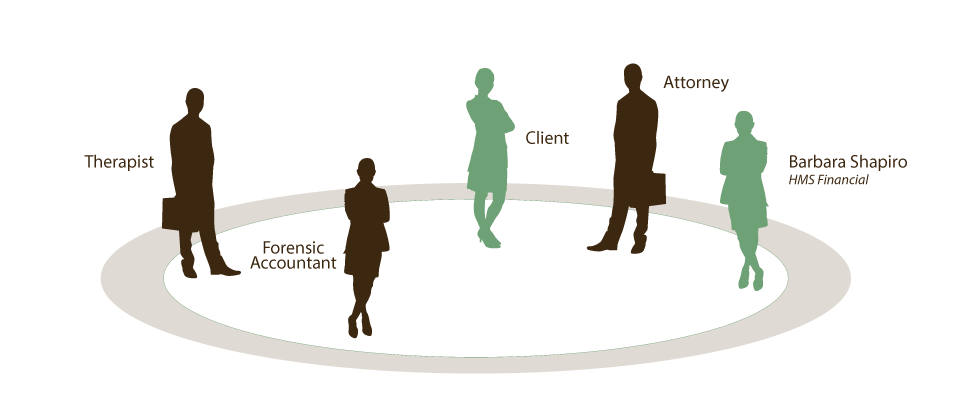 We make every effort to:
Evaluate your personal assets
Determine your spouse's assets
Analyze the value of shared assets, such as your house and securities
We provide advice in key areas:
How assets can be equitably divided
When "equal" does not mean "equitable"
Selling or retaining the house
Insuring and protecting child support and/or alimony plans
529 college savings plans
What you should expect to keep/What your spouse may expect to keep
We plan for your future:
Your financial rights and responsibilities
Tax and estate issues
Your personal household budget
Your investment plan
Financial planning for your children
You'll begin your new life with:
Peace of mind
A financial plan for the future
The knowledge that you have made the best possible decisions for you and your family
Please contact us to discuss your situation and learn how we can help.
Call us today at 781-251-2655 or click below to reach us by email.